---
Access Livelihoods' Work in providing consulting services for livelihoods
Services
Learn about our portfolio of services
Projects
Read about our projects across domains
Communities
Understand the communities and their issues


Geography: 17 States
Our work has taken us across 17 States in India and Afghanistan. Working across a large, diverse geographical area has helped us realise the need for developing and customizing models that work in specific environments.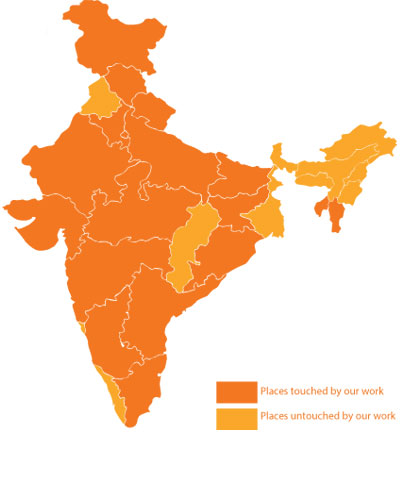 Telangana
Andhra Pradesh
Rajasthan
Tamil Nadu
Karnataka
Uttar Pradesh
Gujarat
Tripura
Madhya Pradesh
Jammu & Kashmir
Maharashtra
Delhi
Bihar
Jharkand
Orissa
Uttarakhand
Haryana
Mizoram
Communities: 10 Communities
We focus our work on 10 marginalised communities. In our thought and action, these are our ultimate stakeholders. In the end, all that matters is how much we have been able to impact the lives of these communities.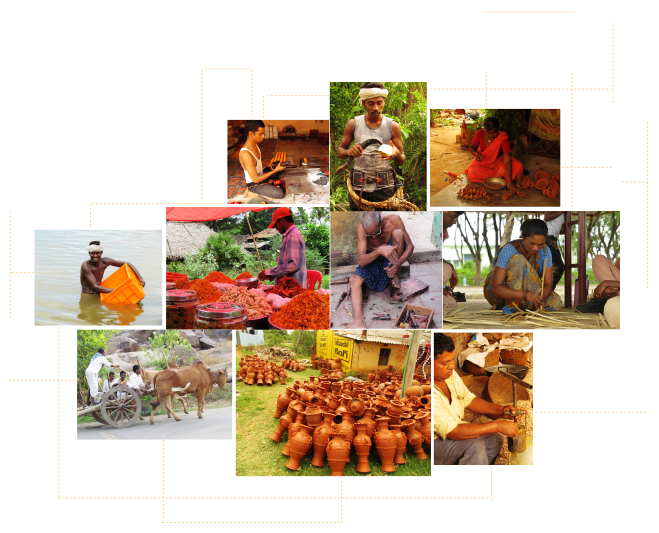 More on Communities
Partners
We work along with other partners such as Government, Bilateral agencies, Foundations, NGOs and Academic Institutions who make up the livelihood ecosystem.
Services
We provide services that address each aspect of a systemic solution such as Finance, HR, Business Strategy, Project Management and more. We are involved right through the project cycle from design to evaluation.